Upcoming Magic the Gathering events!
Magic the Gathering November and December Releases
Iconic Masters
Booster Box: $199.99 credit or $189.99 cash
Booster Pack: $8.99 each
We will match any verifiable Bay Area price!

Duel Decks Merfolk vs Goblins
$24.99 each

From the Vault Transform
$69.99 each

Explorers of Ixalan
$49.99 each

Unstable
$$119.99
---
Magic the Gathering Staurday Night Commander!
Starting October 7th SpaceCat will be hosting free Saturday Night Commander events every Saturday at 7:00 PM! Come join us to play the best Magic the Gathering format there is!
Magic Ixalan Pricing
Booster Pack: $3.99 each
Planeswalker Pack: $14.99 each
Bundle: $39.99 each
Booster Box: $99.99 each
Deck Builder's Toolkit: $19.99 each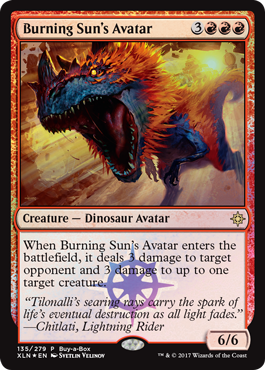 Open House Rivals of Ixalan

Are you interested in learning to play Magic the Gathering? Do you know someone who is? Then this is the event for you!

Open House Rivals of Ixalan is an event designed for new players to learn how to play the game. Each new player who participates will receive a Welcome Deck to use to play other participants, and a promo card from the upcoming Rivals of Ixalan set!
Lessons start at noon, and will repeat as needed through 5:00 PM, with a Booster Draft at roughly 3:00 PM if enough of the participants are interested in trying one.



Rivals of Ixalan Prerelease and Preorders

This January, return to Ixalan with Rivals of Ixalan, the second set in the Ixalan block. Orasca has been found, and now it is an all out battle for control of the city. Will you claim the greatest power on the plane, or will someone else beat you to it? SpaceCat will be holding prerelease events on the weekend of January 13th and 14th, and the set will be released on January 19th. The Premiere Event will be on Saturday (January 13th) at 2:00 PM. There will also be prerelease events 7:00 PM on Saturday (January 13th), and 2:00 PM and 7:00 PM on Sunday (January 14th). We will not be holding a midnight event for this set.

Preregistration for the Premiere Event is available now for as little as $15.99, and is specially priced at $16.99 by itself! See our SpaceCat Specials for the best deals! A valid DCI number is required for preregistration.

Rivals of Ixalan is available now for preorder:
Booster Box: $89.99 cash/$99.99 card
Bundle: $31.99 cash/ $34.99 card

Rivals of Ixalan Prerelease Preregistration Prices Premiere Event: as little as $15.99, and specially priced at $16.99
All other events: $25.00.

Premium Combo Special#1: Buy one Rivals of Ixalan Booster Box preorder and get one preregistration for the Premiere Event at $15.99 for a total of $105.98 cash/ 115.98 card

SpaceCat Kitten Special#2: If it is your first time playing at SpaceCat you can preregister for the Premiere Event at $15.99!

SpaceCateer Special #3: If you preregister for the Premiere Event AND play in one of the SpaceCat Booster Drafts in the week before the prerelease (Wednesday January 10th at 7:00 PM or Friday January 12th at 7:00 PM) you can enter the Premier Event at $15.99!

Hurry now! Preregistration space is strictly limited and ends 1:30 PM Saturday January 13th after we have the first 56 registrants.
Rivals of Ixalan Release Events

SpaceCat will be holding two release events for Rivals of Ixalan, both on Saturday January 20th: a sealed event at 2:00 PM and a booster draft at 7:00 PM. The sealed event will cost $25.00 to enter and the booster draft will cost $13.99. The draft will count as part of Draft Weekend, so the Draft Weekend promo will be handed out there.



Rivals of Ixalan Standard Showdown!

Just like Kaladesh, Amonkhet, Hour of Devastation, and Ixalan, Rivals of Ixalan will have Standard Showdown events! SpaceCat will hold one of these events every Saturday at 2:00 PM starting on February 3rd and ending on March 31st. We will have Standard Showdown packs to award as prizes to at least the top 3 players.



Rivals of Ixalan Launch League!

Rivals of Ixalan Launch League will start on January 24th, and continue on January 31st, February 7th, and February 14th. In a league, each player gets 3 booster packs to start with, which for this league will be 2 packs of Rivals of Ixalan and 1 pack of Ixalan, and will then build a 30 card minimum deck with those cards and as many basic lands as the player feels like using. We will have basic lands available for anyone who needs them. Players will then be free to play best of one game matches againt anyone else in the league who is willing to play them, recording their results on a score card that we will provide. On each week after the first players will be allowed to by an additional booster pack, and any player who looses 3 games will be allowed to buy an additional pack. Players will be able to choose between Rivals of Ixalan and Ixalan for each additional pack they buy.



---
SpaceCat
1415 West San Carlos St
San Jose, CA 95126
Telephone 408.280.7257

Like us on Facebook

Take a look at our Amazon store!